Build your own holiday
Choose from thousands of flights, hotels, transfers and car hire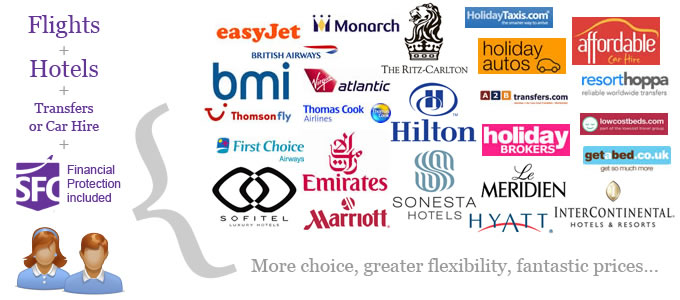 Holiday offers
We have searched thousands of flights and hotels to find these great offers, which we hope will be of interest to you. With the ability to search for flights to over 270 airports worldwide and over 50,000 hotels, we are certain you will be able to book your ideal holiday online with us today.
Thousands more holidays are available to book, just search online for prices.
PLEASE NOTE: Holiday offers are subject to availability, apply to new bookings only and may change at anytime without prior notice.