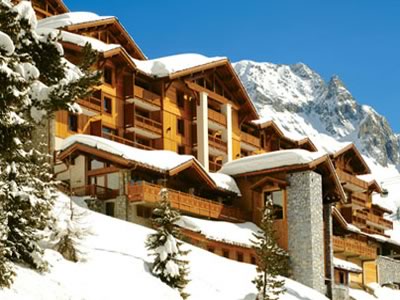 About Esprit Ski Chalets
Esprit Ski chalets and hotels come in all shapes and sizes sleeping from 6 to 213 guests at a time. What they all have in common is a welcoming atmosphere, good food and great service. Many Esprit chalets have the added bonus of a log fire, sauna, hot–tub, or sometimes all three! Some even have swimming pools. New for the 2012/13 season is FREE WIFI access throughout all of the chalets.
Esprit Chalet ratings explained
No official system exists for rating Chalets so Esprit Ski have devised their own. 3 stars/diamonds represents a comfortable, no frills chalet hotel, offering excellent value for money. 4 stars/diamonds refers to a property offering superior levels of style and comfort in all living areas, from the bedrooms and suites to the dining room and lounge. 5 stars/diamonds is only awarded to the top of the range Chalet Hotels that can boast outstanding and stylish comfort coupled with excellent leisure facilites. An extra half star or "plus" rating is added to any chalet that offers something extra special within that level.
Esprit Ski Chalet comparison
For more information on the chalets and hotels that Esprit ski offer please see the table and pages below. If you need any help in selecting the best chalet for your ski holiday our team will be happy to help. Not only can they offer your expert and impartial advice they'll also find you the best Esprit Ski chalet discounts!
Esprit Ski Chalet Deals & Discounts
We work closely with Esprit Ski and can offer you fantastic chalet deals and benefits when you book through us. Plus, you will also earn Loyalty Points which can be redeemed against any future bookings made with us. Telephone our Ski Consultants today on 0203 282 7684 (all calls charged at local rate) or complete our quick & easy online ski quote form.